Regional Social/workshop weekend 13th – 15th April  2018 at the Hallowtree Scout Camp. to include informational workshops, entertainment .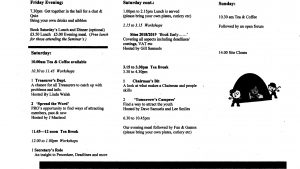 Family fun weekend including the AGM. 10th to 14th may 2018 at Barleylands .to include entertainment,  games, reduced rate entry to the Farm park, buffet , youth penny Fair and much more.
Bury Social weekend at British Suger 15th to 17 June 2018 with Live entertaiment Saturday night.